Apple's OLED product roadmap has been leaked, revealing plans for a giant iMac and a supersized foldable iPad Pro.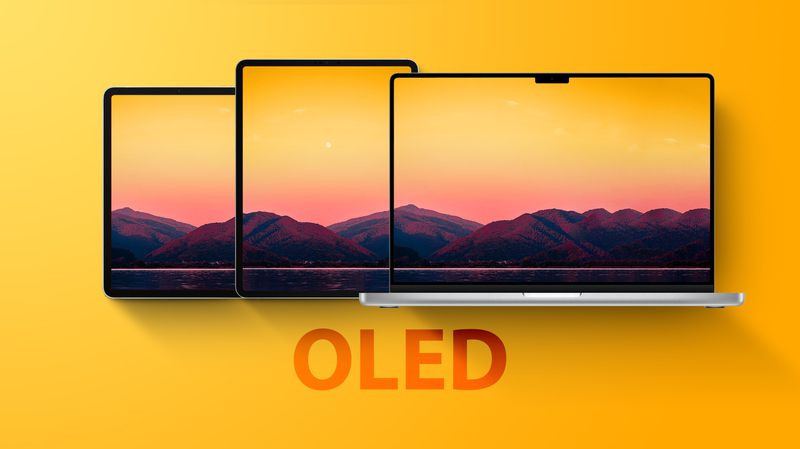 The leak, posted by Revegnus on X (formerly Twitter), showed that Apple's iPad Pro models (11-inch and 13-inch) are set to receive OLED in 2024.
Following that, MacBook Pro models (14-inch and 16-inch) will feature OLED displays in early 2026, with a foldable 20-inch iPad Pro expected in mid-2026.
MacBook Air models with OLED (13-inch and 15-inch) are slated for release in early 2027, and iMacs with OLED (21-inch, 27-inch, and 32-inch) will launch at the end of 2027.
The leak also suggested a 42-inch OLED iMac to debut in 2028.
According to the leaked roadmap, Apple's upcoming OLED products include various devices set to launch over the next several years.
The first devices to receive OLED displays will be the iPad Pro models, expected in 2024. The MacBook Pro models will follow in 2026, while MacBook Air models will release in 2027. The roadmap also indicates that iMacs with OLED will be released towards the end of 2027, with a 42-inch OLED iMac coming in 2028.
It's important to note that while this leak provides insight into Apple's potential plans, these timelines could change as the company continues to develop its products over the next few years. The leak aligns with previous rumors of OLED displays coming to the iPad Pro in 2024 and the MacBook Pro in 2026. However, the possibility of a delayed release cannot be ruled out, as suggested by previous reports. The roadmap does not mention OLED-equipped iPad Air or iPad mini models, casting doubt on their existence.
As for the feasibility of a giant 42-inch OLED iMac and a foldable 20-inch iPad Pro, some industry experts believe these devices may be purely speculative due to their potential high cost.
The leaked roadmap mirrors findings from a previous leak by market research firm Omdia, adding credibility to the information.
However, it's important to treat this leak with caution, as plans can change throughout the development process, and it may take a while before these products are released, if at all.