Intel's 14th Gen Core i3-14100 CPU Enters Retail Segment Despite Official Debut Still Planned For 2024
A recent development in the technology industry has seen the unreleased Intel Core i3-14100 CPU listed for sale on the Chinese 3rd party retail outlet, Goofish. This listing suggests that the highly anticipated 14th Gen Non-K CPUs from Intel may be entering the retail segment ahead of their official debut in 2024.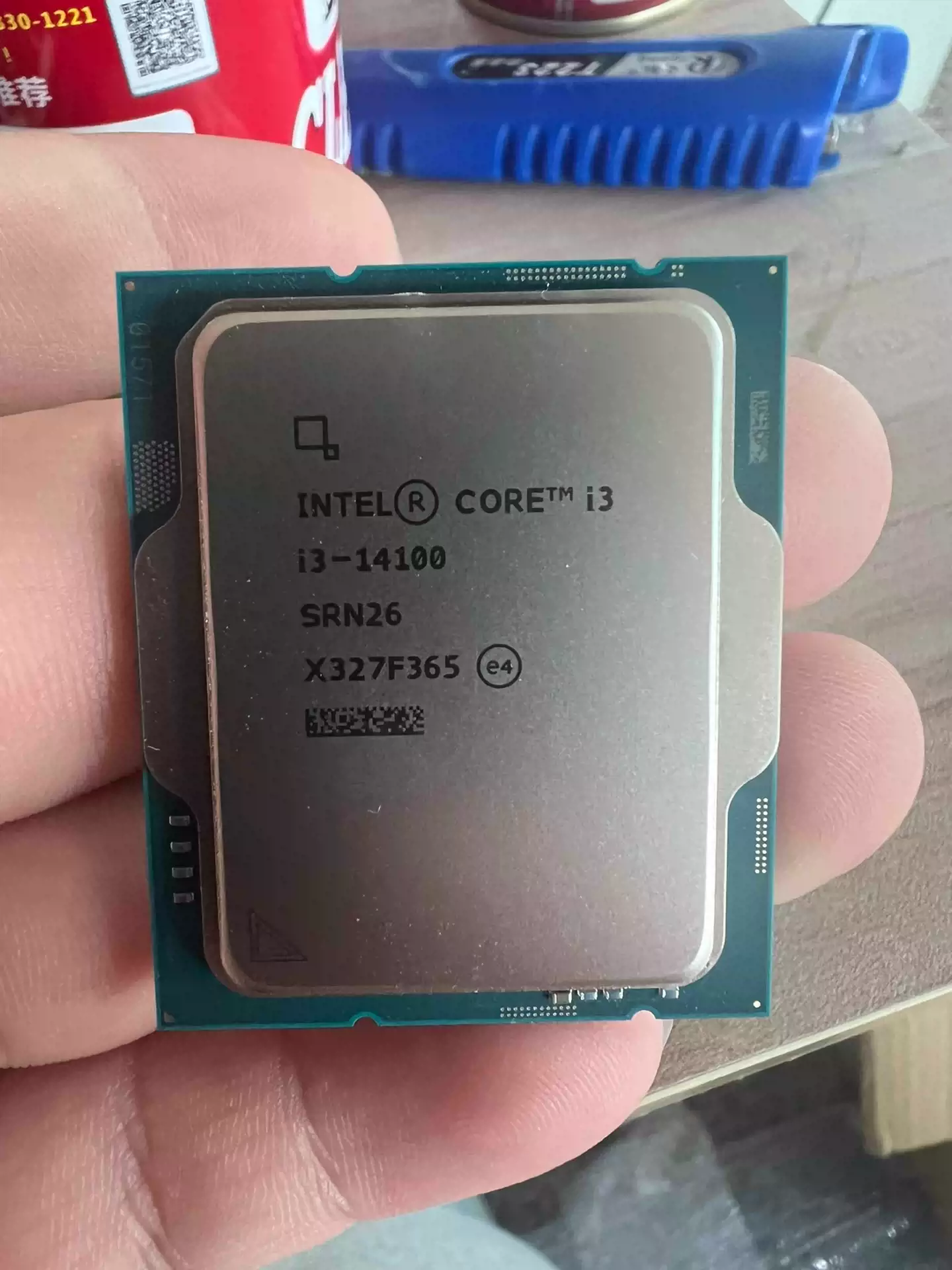 The Intel Core i3-14100, with an "SRN26" code designation and listed as a "QS" or Qualification Sample, is currently retailing for a price lower than the Intel Core i3-13100 at around $120 (850 RMB). This signals Intel's intention to offer the new CPU as a competitive option within the market.
"The Intel Core i3-14100 is a quad-core CPU with eight threads and boasts a base clock of 3.5 GHz, a boost clock of 4.7 GHz, and a base TDP of 60W. It is expected to offer a performance improvement over its predecessor, with a Geekbench leak showing a 12% increase in single-core and 23% increase in multi-core tests."
While the Core i3-14100 is already available for purchase, Intel's official debut for the 14th Gen Non-K CPUs is scheduled for CES 2024. This raises questions about the company's retail strategy and how it will manage the release of its upcoming CPU lineup.
In addition to the Intel Core i3-14100, Intel has also revealed preliminary specifications for other CPUs in its Raptor Lake-S Refresh Desktop CPU lineup. These include the Core i9-14900, Core i7-14700, and Core i5-14600 series, offering a variety of core counts, clock speeds, and power requirements.
Overall, the appearance of the Intel Core i3-14100 in the retail market hints at the company's proactive approach to introducing its new CPU lineup. As the industry awaits the official release in 2024, it will be interesting to see how Intel's 14th Gen Non-K CPUs compete in the market and how consumers respond to the latest offerings.