Handbrake Adds AV1 Encoding Support for NVIDIA's "Ada" GeForce RTX 40 & AMD's "RDNA 3" Radeon RX 7000 GPUs
Handbrake, an open-source interface for video conversion and codec support, has announced a significant update to its software. With the latest 1.70 update, Handbrake now includes AV1 encoding support for NVIDIA's "Ada" GeForce RTX 40 and AMD's "RDNA 3" Radeon RX 7000 GPUs.
The update allows Handbrake to leverage the dedicated GPU's video encoding capabilities to provide flagship encoding performance. This is a major step forward for the software, which is widely used by professional content creators who rely on efficient video conversion and editing tools.
Previously, Handbrake had only offered AV1 encoding for Intel's QuickSync, marking the latest update as a notable expansion by including mainstream GPUs from both NVIDIA and AMD. It is essential for users to ensure they have the latest drivers installed for their respective GPUs to ensure a streamlined encoding process.
In addition to the GPU support, the 1.70 update of Handbrake includes several other improvements and bug fixes. The update introduces Apple VideoToolbox hardware presets, updated creator and social presets, and enhances video conversion speed by removing unneeded frame copies for better memory efficiency. The release also brings in various other performance improvements and bug fixes, making it a comprehensive update for users.
In terms of encoding performance, the update sheds light on the competitive landscape between AMD and NVIDIA GPUs. It is apparent that NVIDIA has taken a significant lead in both rendering and encoding performance, showcasing a "generational" advantage over AMD's offerings. As such, it's clear that AMD will need to make significant strides in closing the gap, particularly in the AV1 encoding speeds.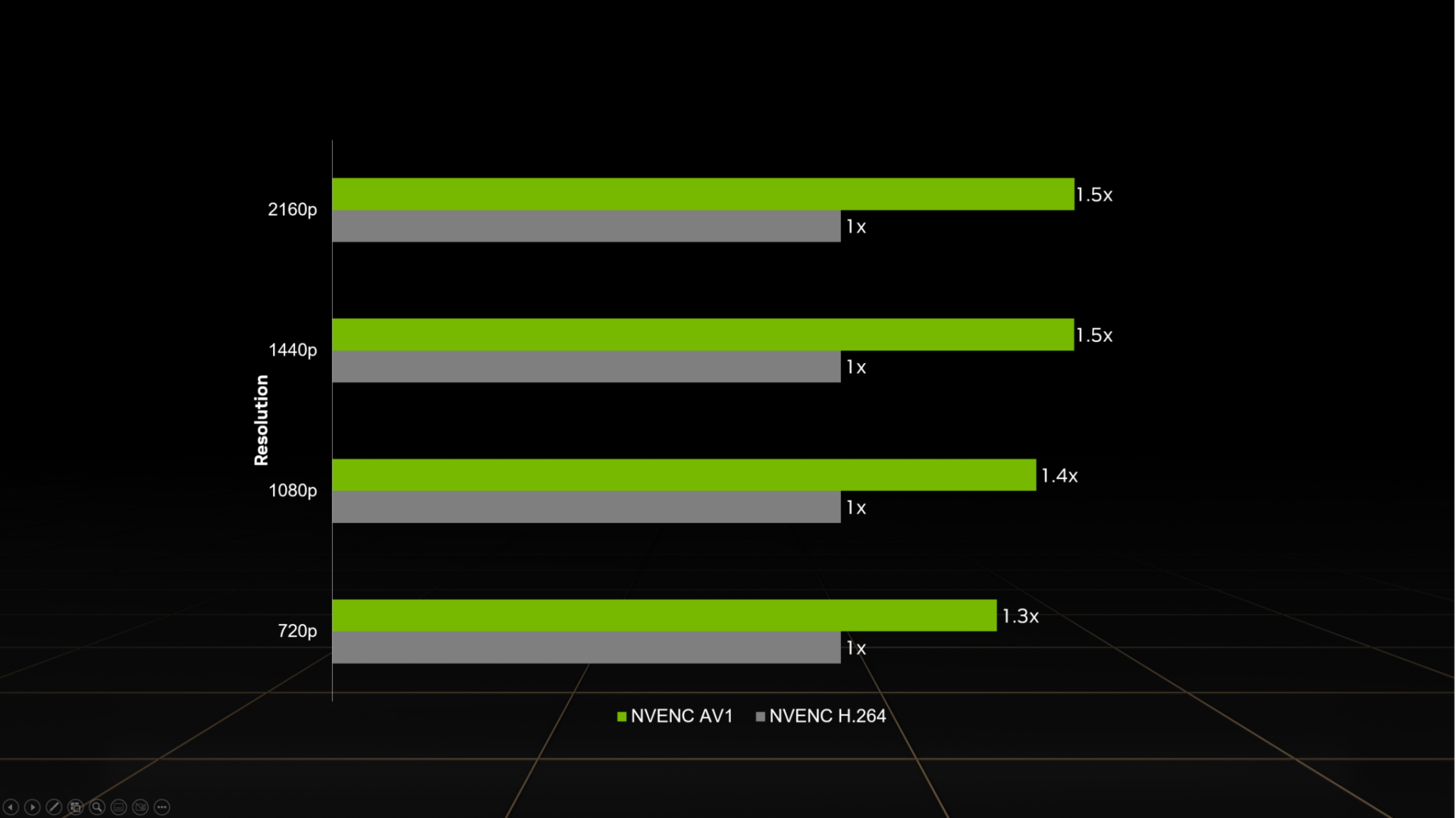 Finally, handbrake users can download the latest version of the software from the official website, where they will have access to the new features and enhancements provided in the 1.70 update.
Download: HandBrake-1.7.0-arm64-Win_GUI.zip
Overall, Handbrake's latest update marks a significant step forward in providing efficient and high-quality video encoding support for both NVIDIA and AMD GPUs, catering to the needs of professional content creators and enthusiasts.