Introduction:
In the ever-evolving realm of technology, Microsoft has consistently led the charge in pushing the boundaries of what's achievable. The Microsoft Surface Studio 2 stands as a shining testament to their unwavering dedication to innovation and their commitment to providing creative professionals, including artists and designers, with the tools to bring their visions to life. In this article, we will explore the Surface Studio 2's features and capabilities, shedding light on its transformative impact on the creative industry.
Design and Display
The Surface Studio 2 is a marvel of design, retaining the sleek and elegant aesthetics of its predecessor. It boasts a spacious 28-inch PixelSense display with a remarkable 4500 x 3000 resolution. This display is not only a feast for the eyes but also supports both touch and pen input. A clever tilting mechanism allows users to adjust the angle to suit their creative tasks, whether it involves drawing, sketching, or writing. The high-resolution display, combined with stunning color accuracy, has made it a beloved choice among graphic designers and illustrators.
Performance Powerhouse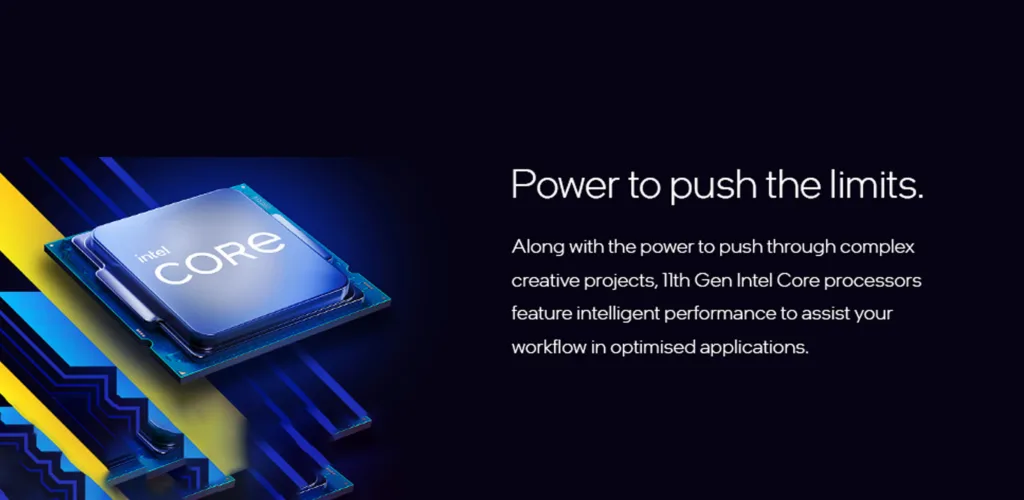 Under the hood, the Surface Studio 2 reveals itself as a true powerhouse. It's armed with Intel's i7 11th-generation Core processors, guaranteeing seamless performance, even when tackling the most demanding tasks. Whether you're engrossed in complex 3D modeling, intensive video editing, or seamlessly multitasking across various Adobe Creative Cloud applications, the Surface Studio 2's hardware can effortlessly keep pace with your demands.
This creative juggernaut also boasts NVIDIA Pascal graphics, ranging from the GTX 1060 to the formidable GTX 1070, depending on your configuration. This graphics processing prowess not only makes it an ideal companion for creative endeavors but also doubles as a capable gaming machine, offering users the flexibility to unwind and indulge in some gaming fun.
Touch and Surface Pen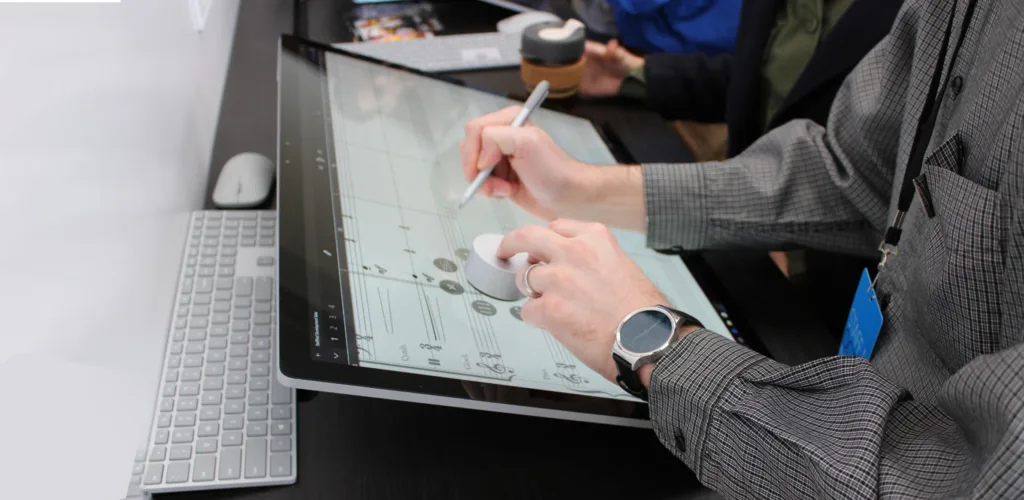 One of the standout features of the Surface Studio 2 is its remarkable support for touch and the Surface Pen. The Surface Pen provides an unparalleled drawing experience with virtually zero latency. Offering 4096 levels of pressure sensitivity and tilt support, it replicates the feel of working on genuine paper. It's a dream come true for artists who seek to breathe life into their creative ideas on a digital canvas.
The responsive touch functionality enhances the experience, allowing for intuitive gestures that make navigating through applications, zooming in on images, or manipulating 3D models a breeze. The fusion of touch and pen input represents a game-changing innovation for creative professionals and significantly improves overall workflow.
Versatile Modes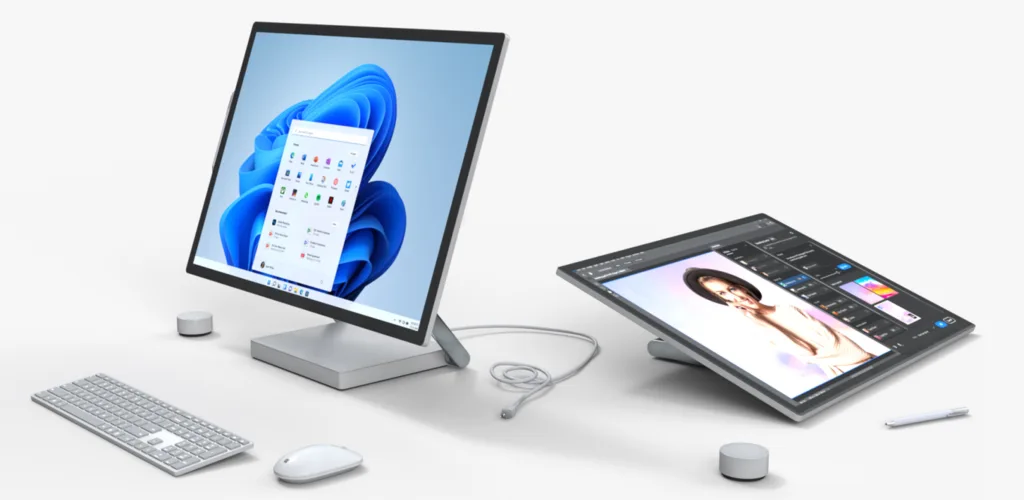 The Surface Studio 2 doesn't stop at just one mode of operation. Beyond the conventional desktop setup, it transforms into a studio mode, positioning the display at an optimal angle for drawing and sketching. Alternatively, it can be laid completely flat, turning into a vast canvas suitable for collaborative work. This versatility makes it an indispensable tool for brainstorming sessions, design reviews, or collaborative art projects.
Software Integration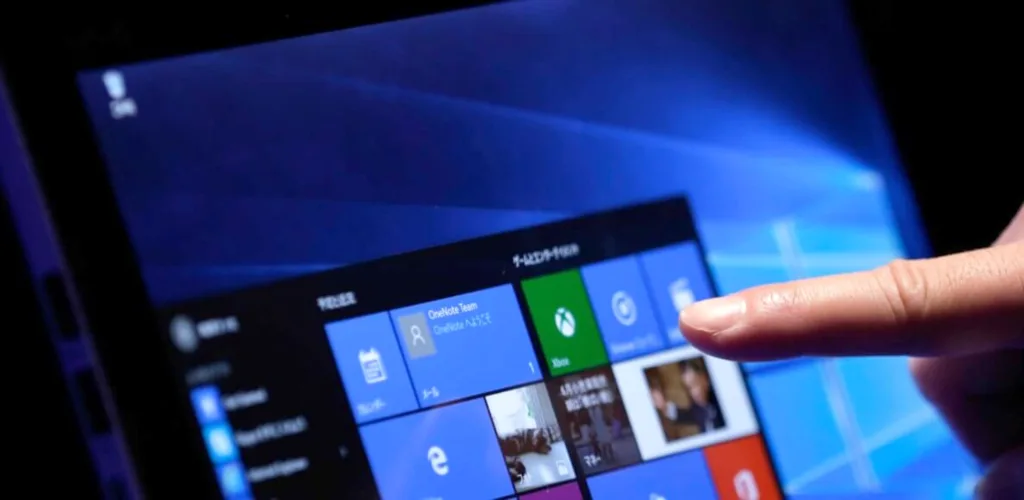 Seamless integration with the Microsoft ecosystem and optimized for Windows 11, the Surface Studio 2 comes with pre-installed applications such as Microsoft Office and OneNote. Furthermore, it seamlessly cooperates with Adobe Creative Cloud, making it the top choice for designers and illustrators who rely on industry-standard software.
Conclusion of Microsoft Surface Studio 2
The Microsoft Surface Studio 2 is an epitome of excellence, excelling both in design and performance. It has redefined the landscape for creative professionals, providing them with a versatile canvas for their creative musings. The amalgamation of a dazzling display, formidable hardware, and intuitive touch and pen input has positioned it as the go-to choice for artists, designers, and other creatives.
While it represents an investment, the Surface Studio 2 is a tool that can profoundly boost productivity and creativity. It serves as a testament to Microsoft's relentless pursuit of innovation and their deep understanding of the needs of creative professionals. If you're on the hunt for a device that can elevate your creative work to new heights, the Surface Studio 2 unquestionably merits your consideration.